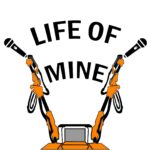 You will all know Steven Poznik from his infamous Dirty Hole Designs T-Shirts. After listening to this conversation, you will realise that this bloke is so much more.
 
Along with mass T-Shirt production and being a Jumbo Operator, Pozzy is a huge advocate for mental health awareness in the Resources sector. The work he does is just amazing, making him a true champ of the industry. Stay tuned for all of his work around Movember time, plenty to look forward to.
 
We will be catching up for Part 2 in the near future, where we will do an episode purely dedicated to Mental Health Awareness. Thanks again Pozzy for all of the great work you do.