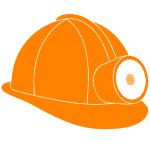 Hailing from the "nothing to do with Mining" town of Inverell in NSW, Matt first thought he wanted to be a Civil Engineer and commenced his study for this in 2007 at UNSW in Sydney. Upon noticing the BBQ's and free beers at the Mining Engineering faculty during his travels through campus, Matt's passion for Mining began in 2009, where he transferred over to Mining Engineering. While the University had a strong focus on coal mining, he knew his interest lay within Underground Metalliferous mining.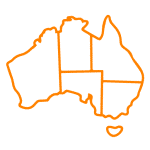 After graduating in 2010, Matt followed his passion and moved straight to Western Australia to start as a Graduate Mining Engineer for Northern Star Resources at the Paulsens Gold Mine. Once Matt got involved in the Underground Environment doing his practical time, he knew the transfer back to the office would be a difficult one. He fully embraced being on the crew and knew that he would be back down the hole on a full-time basis sometime in the future.  
You can hear Matt's roots at Northern Star come through in his interview with Bill Beament—the now Executive Chairman at Northern Star resources.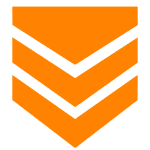 Matt's next adventure saw him complete a rewarding stint at Sandfire Resources Degrussa Copper Mine. During this tenure, he ticked so many boxes within the Engineering Department. From Drill and Blast to Ventilation, to Life of Mine Planning, Degrussa provided Matt with diverse exposure to Mining Engineering. Along with completing a 6-month secondment as a Shift Boss, Matt also commenced an MBA via the Curtin Graduate School of Business.
While at Degrussa, the urge to journey south finally got the better of him. He waved goodbye to the office life of a Mining Engineer, to venture down the hole with Byrnecut at Telfer as a Truck Driver for about half the money. Contrary to popular opinion, Matt was smitten with the idea of becoming a jumbo operator. 
Through sheer will, determination (and heaps of overtime), Matt got on the Jumbo after only a year. Some call it the right place at the right time, but Matt puts it purely down to obsession, hard work and belief in himself.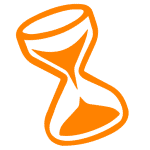 If reaching his Jumbo dreams wasn't enough, Matt also managed to complete his MBA. Matt Michael claims he is the only bloke in Australian history to complete an MBA whilst being on the Jumbo—although his claim has yet to be validated by any Tertiary Institution.
After 2 years on the Jumbo, the 2:1 roster took its toll. Matt then briefly ventured back to the Engineering field as a Mining Consultant. During this period, he travelled between numerous sites across Australia and gained valuable knowledge and experience from a diverse range of operations. Matt's main positions during this tenure were Senior Mining Engineer at Daisy Milano, WA and Drill and Blast Consultant at Cannington, QLD. 
BORING ENGINEERING TO BORING HOLES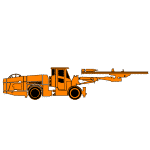 The Engineering lifestyle simply lacked the energy and stimulation that Matt needed. With the Jumbo Drifters still singing in his ear, Matt then navigated back onto the Jumbo and continues to bore holes and punch in bolts to this day. His love for the Jumbo is bigger than ever, and so is his passion for mining.