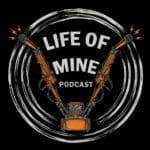 ***Hilarious Skit Video explaining ANTIDOTE SKIN – https://fb.watch/iX0F2nytPc/
The Mining industry has evolved from the Okka Boys club to the modern sensitive new aged guy. The time is perfect for all the greased up Fitters and Jumbo Operators to consider skin care.
Rachel Sutton has given away the Underground Mining life and is having a full time crack at ANTIDOTE SKIN. All natural, all organic and made my a Miner, for all the Miners.
Check it out at https://antidoteskinau.com/ and give her a follow on all the socials below:
Facebook – https://www.facebook.com/antidoteskinau
Instagram – https://www.instagram.com/antidoteskinau/