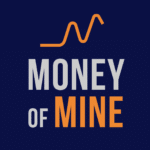 We had three deep dives to share today, starting with Delta Lithium's (DLI) exploration results, where we hone in on whether the metallurgy will present any problems.
Next up we chat about NexGen Energy (NXG) who received provincial environmental assessment approvals, another step on the way to developing the Rook 1 uranium project.
Pantoro (PNR) also made the cut by selling base & battery metals rights over their Norseman tenements for "$60m".
We had a rapid fire round touching on First Quantum, Tietto, NRW Holdings, Pilbara Minerals, Wildcat and Arizona Lithium.
We rounded off with a brand new segment called "Which project am I", with Trav riddling some clues for the Money Miners to take a stab at guessing.
All Money of Mine episodes are for informational purposes only and may contain forward-looking statements that may not eventuate. The co-hosts are not financial advisers and any views expressed are their opinion only. Please do your own research before making any investment decision or alternatively seek advice from a registered financial professional.
Thank you to our Podcast Partners:
DSI Underground – Supplier of Ground Support Products to the Mining and Tunnelling industries
Terra Capital – Specialist investment manager in the natural resources sector
McMahon Mining Title Services (MMTS) – Australia-wide tenement service experts
Futureproof Consulting – Specialist mining-industry sustainability consultants providing ESG solutions for miners of all sizes, stages and commodities
Anytime Exploration Services – Exploration workers, equipment, core cutting, storage + much more
KCA Site Services – Underground mining machine hire for ITs, normets, trucks and more
JP Search – Recruitment specialists for the financial world
Brooks Airways – Perth's leading charter flight operators
K-Drill – Safe, reliable, and productive surface RC drilling
Join our exclusive Facebook Group for the Money Miners and request access to the Hooteroo chat group.
Subscribe to our weekly newsletter HOOTEROO HERALD
Follow Money of Mine on YouTube
Follow Money of Mine on Twitter
Follow Money of Mine on LinkedIn
Follow Money of Mine on Instagram
Timestamps:
(0:00) Preview
(0:14) Intro
(1:19) Underground Jumbo in action
(5:09) Correction for Delta Lithium vote
(6:57) The Copper at Mt Ida
(12:43) Nexgen PEA approval for ROOK I
(17:49) Pantoro's lifeline
(22:55) Rapid Fire
(24:48) Trav's RIDDLE