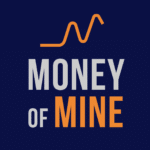 Azure is getting bid well over $4/share so naturally that got us chatting today. Then, big news out of America that ExxonMobil is "becoming a lithium business".
We touched on a rare earths IPO that counts both Gina Rinehart & Whitehaven Coal of all groups as shareholders then we broke down the Allkem/Livent merger to answer a couple questions around who's contributing more and which participants are incentivised to do what.
Lastly, Matty drew up a new segment, asking the team to draw some M&A-related predictions from the mining world.
All Money of Mine episodes are for informational purposes only and may contain forward-looking statements that may not eventuate. The co-hosts are not financial advisers and any views expressed are their opinion only. Please do your own research before making any investment decision or alternatively seek advice from a registered financial professional.
Thank you to our Podcast Partners:
DSI Underground – Supplier of Ground Support Products to the Mining and Tunnelling industries
Terra Capital – Specialist investment manager in the natural resources sector
McMahon Mining Title Services (MMTS) – Australia-wide tenement service experts
Futureproof Consulting – Specialist mining-industry sustainability consultants providing ESG solutions for miners of all sizes, stages and commodities
Anytime Exploration Services – Exploration workers, equipment, core cutting/storage + much more
KCA Site Services – Underground mining machine hire for IT's, normet's, trucks and more
JP Search – Recruitment specialists for the financial world
Brooks Airways – Perth's leading charter flight operators
K-Drill – Safe, reliable, and productive surface RC drilling
Join our exclusive Facebook Group for the Money Miners and request access to the Hooteroo chat group.
Subscribe to our weekly newsletter HOOTEROO HERALD
Follow Money of Mine on YouTube
Follow Money of Mine on Twitter
Follow Money of Mine on LinkedIn
Follow Money of Mine on Instagram
TIMESTAMPS
(0:00:00) Introduction
(0:06:48) Is Pilbara buying Azure shares?
(0:11:21) ExxonMobil entering the Lithium Arena
(0:15:09) Whitehaven Weirdly in Gina's Rare Earth IPO Play
(0:17:58) Unpacking the Allkem / Livent Merger as Activists Speak Up
(0:32:20) Matty's Crystal Ball Predictions