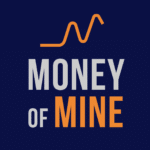 Plenty to talk about this week with Delta Lithium (DLI) rattling the tin for a big $70m. We dissect the angle that ChrisGina have & what their true intentions with Delta are.
Infinity Lithium (INF) got a mention with the award of an €18.8m (A$31m) grant from the Spanish government to breath some life into the story whilst we tossed up what the fire at the Ozerny mine could mean for the zinc market.
We rounded off with a chat about the issues facing First Quantum (FM.tse) with the Cobre Panama mining concession at risk of being revoke after a popular uprising in country.
All Money of Mine episodes are for informational purposes only and may contain forward-looking statements that may not eventuate. The co-hosts are not financial advisers and any views expressed are their opinion only. Please do your own research before making any investment decision or alternatively seek advice from a registered financial professional.
Thank you to our Podcast Partners:
DSI Underground – Supplier of Ground Support Products to the Mining and Tunnelling industries
Terra Capital – Specialist investment manager in the natural resources sector
McMahon Mining Title Services (MMTS) – Australia-wide tenement service experts
Futureproof Consulting – Specialist mining-industry sustainability consultants providing ESG solutions for miners of all sizes, stages and commodities
Anytime Exploration Services – Exploration workers, equipment, core cutting/storage + much more
KCA Site Services – Underground mining machine hire for IT's, normet's, trucks and more
JP Search – Recruitment specialists for the financial world
Brooks Airways – Perth's leading charter flight operators
K-Drill – Safe, reliable, and productive surface RC drilling
Join our exclusive Facebook Group for the Money Miners and request access to the Hooteroo chat group.
Subscribe to our weekly newsletter HOOTEROO HERALD
Follow Money of Mine on YouTube
Follow Money of Mine on Twitter
Follow Money of Mine on LinkedIn
Follow Money of Mine on Instagram
Chapters:
(0:00:00) Introduction
(0:05:24) The BIG Delta Lithium capital raise
(0:29:07) Infinity Lithium get $31m from the Spanish Government
(0:33:29) Will zinc continue to stink?
(0:34:55) Why has Cobre Panama led to 50%-fall in share price for First Quantum
(0:40:30) Magnis Energy Debt Breaches
(0:40:59) Centaurus DFS Pushed Again