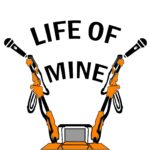 Lacey Filipich is one incredible woman and this 2 hour episode will have you interested the whole way.
Lacey studied Chemical Engineering and worked the Mining scene for many years, though is now more well known for her business Money School. We covered so many topics and Lacey's life is absolutely fascinating. 
Check out the Money School website at https://www.moneyschool.org.au/ and make sure you follow Lacey and Money School on Linkedin. 
Also check out her Tedx talk on becoming financially independent at https://www.youtube.com/watch?v=XSHNDyinZSQ.
Thanks again to Tasman Safety and Training Services for their ongoing support for Life of Mine.