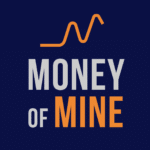 We get the ball rolling today with news that Albemarle (ALB) have an additional 7 days to work on their Liontown (LTR) bid whilst we received confirmation Gina now holds 19.9%.
We then took a peek at Delta Lithium (DLI) handy little gold deposit before launching into our opinion of St Barbara's strategy and incentives, given they bank accounts holds a lousy $240m.
Black Rock Mining (BKT), Lithium Power (LPI) and Wildcat (WC8) all get a mention too with funding, transaction, and drilling updates respectively.
We round off with a quick mention on Azure Minerals (AZS) and a teaser of what we have in store for the Money Miners!
All Money of Mine episodes are for informational purposes only and may contain forward-looking statements that may not eventuate. The co-hosts are not financial advisers and any views expressed are their opinion only. Please do your own research before making any investment decision or alternatively seek advice from a registered financial professional.
Thank you to our Podcast Partners:
Terra Capital – Specialist Investment manager in the natural resources sector
Anytime Exploration Services – Exploration workers, equipment, core cutting/storage + much more
JP Search – Recruitment specialists for the financial world
K-Drill – Safe, reliable, and productive surface RC drilling
SMEC Power & Technology – Electrical specialists for the mining industry
Join our exclusive Facebook Group for the Money Miners and request access to the Hooteroo chat group.
Subscribe to our weekly newsletter HOOTEROO HERALD
Follow Money of Mine on YouTube
Follow Money of Mine on Twitter
Follow Money of Mine on LinkedIn
Follow Money of Mine on Instagram
Chapters:
(0:00) Preview
(0:47) Intro
(3:21) Is Gina going to kill the Liontown takeover?
(5:19) Delta Lithium release handy gold resource
(8:52) St Barbara's (mis)-aligned incentives + strategy
(23:40) Interpreting Black Rock's funding update
(25:32) Lithium Power's rumoured takeover #verified
(26:52) Wildcat release some more drill holes
(30:22) Azure Minerals "cleansing" the market
(32:51) A hint of what's to come!