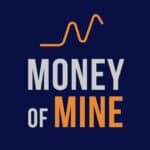 Today is the first episode in our brand new format.
We'll be covering the news and announcements that are moving Australian mining companies each weekday.
In this episode we'll discuss the latest news in Wyloo's bid to acquire Mincor Resources, Anax's Whim Creek DFS, Alto Metal's resource upgrade and what we've been hearing about the Liontown takeover debate.
All Money of Mine episodes are for informational purposes only and may contain forward looking statements that may not eventuate. Please do your own research before making any investment decision or alternatively seek advice from a registered financial professional.