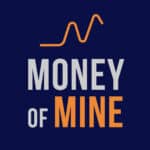 The Money of Mine team had a blast digging into 3 peculiar stories today – a junior mining company doing a share buyback, the wide world of vanadium and the old Nifty mine.
But, before we tucked into these stories, we had to share with the Money Miners a piece of poetry that was written for us. We can assure you that this one is well worth a listen.
On recent episodes we've covered some pretty curious corporate behaviour, and European Lithium (EUR.asx) was worthy of discussion by being one of the rare ASX-juniors that have bought back its own stock.
Matty then delved into Neometals' (NMT.asx) offtake agreement, and naturally that led to us having a dive into the entire vanadium market. This included looking at both Australian Vanadium (AVL.asx) and Technology Metals (TMT.asx) projects.
To round off the show, we shared our thoughts on both of Cyprium's (CYM.asx) recent financing rounds as they look to restart the old Nifty copper mine.
All Money of Mine episodes are for informational purposes only and may contain forward-looking statements that may not eventuate. The co-hosts are not financial advisers and any views expressed are their opinion only. Please do your own research before making any investment decision or alternatively seek advice from a registered financial professional.
Join our exclusive Facebook Group for the Money Miners and request access to the Hooteroo chat group.
Subscribe to our weekly newsletter HOOTEROO HERALD
Follow Money of Mine on YouTube
Follow Money of Mine on Twitter
Follow Money of Mine on LinkedIn
Follow Money of Mine on Instagram
Chatpers:
(0:15) Intro
(0:42) THE POEM
(4:37) European Lithium poor corporate governance
(11:56) Neometals offtake with Glencore
(15:47) World of Vanadium (incl. history of Windimurra)
(38:46) Cyprium planning to restart Nifty