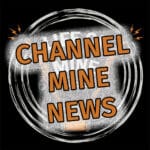 ***Why choose a sub-level cave vs Longhole Open Stoping?** – Westgold and Big Bell analysis
Welcome to today's episode of Channel Mine News, the go-to "in your ears" Mining news source for all the multi-taskers out there.
In today's episode of Channel Mine News, Matty gives a detailed overview of SUB LEVEL CAVING vs OPEN STOPING in the context of Westgold (WGX) conducting a Scoping Study on expanding their Big Bell mine.
Westgold are going through a company re-vamp, where Westgold 2.0 are focusing on growing their bigger operations into more profitable machines and removing the smaller/high-cost operations.
If you want an animated view on what Sub Level Caving is, check out this Sub Level Caving Youtube video.
If you would like your company to be a part of Channel Mine News, get in touch with me via matt@lifeofminepodcast.com
***DISCLAIMER***
All Channel Mine News episodes are for information only and may contain forward looking statements that may not eventuate. Please do your own research before making any investment decision or alternatively seek advice from a registered financial professional.
****************
Buy all your Life Of Mine Merch here
Life Of Mine LINKS
Follow on LinkedIn
Follow on Twitter
Subscribe on Youtube
Follow on Facebook
Follow on Instagram
Make sure you subscribe to Life Of Mine wherever you get your Podcasts (links below):