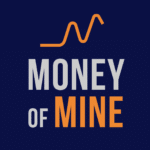 It's a full episode today deep into quarterly season!
We kick things off with more details on the tough Panoramic (PAN.asx) equity raising… Not a good time for a nickel player to have to raise. The mood lightens somewhat discussing a resource upgrade at Manna, Global Lithium's (GL1.asx) flagship project.
From Develop's (DVP.asx) quarterly the main talking point was that they are no longer interested in tendering for the mining services contract at Liontown's Kathleen Valley. Then, a quick mention on Albemarle's (ALB.nyse) decision to use Monadelphous (MND.asx) for constructions of trains 3 & 4 at Kemerton.
It was then onto some of the gold names, first up Bellevue (BGL.asx), who've drawn down on the debt which has had us talking lately, then RED 5 (RED.asx), who had a solid quarterly at King of the Hills.
Perseus (PRU.asx) might be pick of the bunch as they announced a US$522m pile of cash on the balance sheet.
We couldn't help but round out with Metals X (MLX.asx), undoubtably one of the most intriguing names on the ASX. Trav even does his best Bill Ackman impersonation, trying his hand at good ol' fashioned shareholder activism!
Thank you to our Partners at Anytime Exploration Services. If you're looking for exploration workers, equipment or someone to cut and store your Drill Core, make sure you hit up Seamus Murphy and the team at AES via admin@anytimees.com.
All Money of Mine episodes are for informational purposes only and may contain forward-looking statements that may not eventuate. The co-hosts are not financial advisers and any views expressed are their opinion only. Please do your own research before making any investment decision or alternatively seek advice from a registered financial professional.
Join our exclusive Facebook Group for the Money Miners and request access to the Hooteroo chat group.
Subscribe to our weekly newsletter HOOTEROO HERALD
Follow Money of Mine on YouTube
Follow Money of Mine on Twitter
Follow Money of Mine on LinkedIn
Follow Money of Mine on Instagram
(0:00) Preview
(0:47) Intro
(2:23) Panoramic's Shocking Raise
(5:39) Global Lithium's Manna Upgrade
(13:00) Develop out of Kathleen Valley Process
(14:24) Monadelphous win Kemerton Contract
(16:15) Bellevue draw down debt
(17:54) RED 5 quarterly dive
(23:13) Perseus sitting pretty
(27:59) Metals X – cheap?