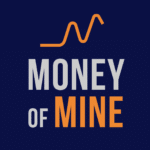 Today we sat down for a chat on all things copper Ben Hooper, of Sandfire, Glencore, BHP & Evolution experience.
We chatted through the full chain from copper in the ground, to the concentrator to the smelters & beyond. We also got into the importance of commodity traders as well as the direction of the supply/demand balance in the market.
Of course, we couldn't let Ben go without getting him to share some contrarian views he has on the red metal!
All Money of Mine episodes are for informational purposes only and may contain forward-looking statements that may not eventuate. The co-hosts are not financial advisers and any views expressed are their opinions only. Please do your own research before making any investment decision or alternatively seek advice from a registered financial professional.
Thank you to our Podcast Partners:
Terra Capital – Specialist Investment manager in the natural resources sector
Anytime Exploration Services – Exploration workers, equipment, core cutting/storage + much more
JP Search – Recruitment specialists for the financial world
K-Drill – Safe, reliable, and productive surface RC drilling
SMEC Power & Technology – Electrical specialists for the mining industry
KCA Site Services – Underground mining machine hire for ITs, normets, trucks, and more
McMahon Mining Title Services (MMTS) – Australia-wide tenement service experts
Brooks Airways – Perth's leading charter flight operators
Futureproof Consulting – Sustainability consultants providing ESG solutions for businesses of all sizes
Join our exclusive Facebook Group for the Money Miners and request access to the Hooteroo chat group.
Subscribe to our weekly newsletter HOOTEROO HERALD
Follow Money of Mine on YouTube
Follow Money of Mine on Twitter
Follow Money of Mine on LinkedIn
Follow Money of Mine on Instagram
Chapters:
(0:00) Preview
(0:45) Intro
(6:03) Introduction to Ben Hooper
(7:50) When's the copper price tick going to happen?
(9:48) Drivers of Copper demand
(11:40) What are the economic indicators to look out for?
(12:10) The supply story
(15:13) Where will additional supply come from?
(16:45) Have the disruptions of 2023 been an anomaly?
(18:10) What role does recycling play in the copper market?
(20:50) What's the role of these mysterious commodity traders
(22:38) Interacting with Commodity Traders
(26:05) How Commodity Traders Can Structure Deals That "Screw" Miners
(31:15) Commodity Trader Margins at the expense of producers
(33:15) Difference in supply & demand concentrate vs metals
(34:15) How does the price charged by smelters change over time?
(35:15) Glencore, Trafigura, method of making money
(36:30) China's role in the smelting market
(39:50) Why copper inventories isn't a great metric to predict price any more
(40:45) How China-dominant is copper smelting versus other base metals?
(43:40) Is Ben a believer in the price bifurcation theory?
(45:40) Friedland on price bifurcation early
(47:11) Are we going to see more copper M&A?
(48:50) Gold companies buying copper!
(49:50) Is there a chance that this impending shortage doesn't occur?
(52:37) Fallacy of forecasting demand from a climate target
(55:45) Scale of copper assets matters a lot – capex and scale!
(58:20) Under-rated vs over-rated