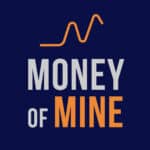 We covered lots of ground today, filling the Money Miners in on Mining News from across the globe.
In our deep-dive we expand upon Mineral Resource's (MIN.asx) late announcement on Friday, honing in on the cancelled lithium offtake with Ganfeng for Mt Marion.
We also touch on the rumoured Barrick Gold (GOLD.nyse) bid for First Quantum (FM.tse); trouble at Lake Resources (LKE.asx) as capital costs emerge; progress in Brazil for Centaurus (CTM.asx); Lynas (LYC.asx) a little late with Kalgoorlie Facility; Sheffield (SFX.asx) 90% complete construction; Pantoro (PNR.asx) refinances their debt; and Albermale pays $30m for Lithium ground in WA.
All Money of Mine episodes are for informational purposes only and may contain forward-looking statements that may not eventuate. The co-hosts are not financial advisers and any views expressed are their opinion only. Please do your own research before making any investment decision or alternatively seek advice from a registered financial professional.
Join our exclusive Facebook Group for the Money Miners and request access to the Hooteroo chat group.
Follow Money of Mine on YouTube
Follow Money of Mine on Twitter
Follow Money of Mine on LinkedIn
Follow Money of Mine on Instagram
Chapters
(0:00) Preview
(0:19) Introduction
(2:25) Barrick bidding for First Quantum?
(5:34) Lynas updates on Kalgoorlie Processing Facility timing
(7:57) Hudbay merger with Copper Mountain get approval
(9:00) Centaurus buy back their offtake rights
(11:49) Sheffield construction update
(13:51) Lake Resources tumbles on capital cost reveal
(18:36) Pantoro refinance debt ahead of merger with Tulla
(20:28) Albermale pay $30m for Lithium exploration ground in WA
(21:38) New Copper IPO on ASX backed by Tembo
(24:03) MinRes cancel their offtake with Ganfeng for Mt Marion
(39:55) Wrap-Up