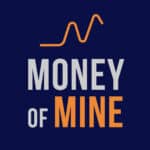 The gift of mining M&A keeps giving as we start the show by delving deeper into the deal involving Westgold (WGX.asx) and Musgrave (MGV.asx).
The Money of Mine team then shares some thoughts on the announcements from Encounter (ENR.asx), Ora Banda (OBM.asx), Aeris (AIS.asx), Carnaby (CNB.asx), Mincor (MCR.asx) and NRW Holdings (NWH.asx).
As a deeper dive we took Jervois' trading halt pending a capital raise as an opportunity to pull apart what their financings deals, future plans, and potential pitfalls may be.
All Money of Mine episodes are for informational purposes only and may contain forward-looking statements that may not eventuate. The co-hosts are not financial advisers and any views expressed are their opinion only. Please do your own research before making any investment decision or alternatively seek advice from a registered financial professional.
Join our exclusive Facebook Group for the Money Miners and request access to the Hooteroo chat group.
Follow Money of Mine on YouTube
Follow Money of Mine on Twitter
Follow Money of Mine on LinkedIn
Follow Money of Mine on Instagram
Chapters:
(0:00) Preview
(0:34) Intro
(1:47) MGV WGX plots thickens
(9:49) Encounter hit mineralised carbonatites
(11:31) Ora Banda crushing difficulties
(13:07) Aeris resource update
(14:14) Carnaby release met work
(15:55) Hot Chili sell royalty
(20:03) Wyloo's Mincor ownership inches higher
(20:17) NRW letter of intent at Mt Cattlin
(21:31) Jervois capital raising… again!