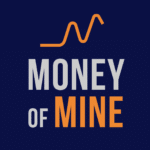 We had the pleasure of unpacking Guy Keller's insight on all things relating to the uranium market in this ripping interview just as yellow cake soars around US$70/lb. Guy manages Tribeca Nuclear Energy Opportunities Fund which is a mouthful to say but it holds a lot of Uranium mining companies. Guy is extremely well-versed in the landscape and we ask him all about his views on the specific stocks the Money Miners are interested in.
Companies discussed include Boss Energy (BOE), Paladin Energy (PDN), Peninsula Energy (PEN), Lotus Energy (LOT), A-Cap Energy (ACB), Nexgen Energy (NXE.tsx NXG.asx) Deep Yellow (DYL), Berkeley Energy (BKY), Bannerman (BMN), Elevate (EL8), DevEx (DEV), Toro (TOE), Cauldron (CXU), Alligator (AGE), Cameco (CCJ), BHP (BHP), Rio Tinto (RIO).
All Money of Mine episodes are for informational purposes only and may contain forward-looking statements that may not eventuate. The co-hosts are not financial advisers and any views expressed are their opinion only. Please do your own research before making any investment decision or alternatively seek advice from a registered financial professional.
Thank you to our Podcast Partners:
Terra Capital – Specialist Investment manager in the natural resources sector
Anytime Exploration Services – Exploration workers, equipment, core cutting/storage + much more
JP Search – Recruitment specialists for the financial world
K-Drill – Safe, reliable, and productive surface RC drilling
SMEC Power & Technology – Electrical specialists for the mining industry
Join our exclusive Facebook Group for the Money Miners and request access to the Hooteroo chat group.
Subscribe to our weekly newsletter HOOTEROO HERALD
Follow Money of Mine on YouTube
Follow Money of Mine on Twitter
Follow Money of Mine on LinkedIn
Follow Money of Mine on Instagram
Timestamps:
(0:00) Preview
(0:31) Intro
(3:08) Guy Keller adds colour on Tribeca's Nuclear Opportunities Fund
(5:45) The factors driving the market right now
(11:45) Portfolio Management given Bull Thesis
(19:15) Institutional Money
(21:16) M&A Consolidation of Uranium Juniors
(23:02) Spot Market
(26:28) Uranium mis-conceptions
(30:58) Is New Supply a Threat to The Bull Thesis?
(39:50) Paladin (PDN) Valuation
(44:47) Boss Energy (BOE) Leaching & Valuation
(51:16) Peninsula's (PEN) Wild Journey
(56:16) Nexgen
(57:50) Berkeley's (BKY) Permitting Dilemma
(59:21) Namibian Developers DYL, EL8, BMN
(1:04:02) Aussie Developer Hopefuls DEV, TOE, CXU, AGE