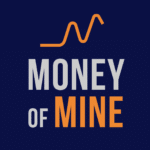 Today we sat down with Todd Malan to unpack what the incentives on offer to resource businesses – that are by and large being ignored!
We've all heard the terms "the IRA" (Inflation Reduction Act) and perhaps know of the Department of Defence or of Energy, but the actual implications are not commonly known.
This is a big theme that we see switched-on mining investors paying an enormous amount of attention to and we're keen to unpack it for the Money Miners with Todd.
Todd breaks down what this all means in an easily comprehensible manner to the point where we were scratching our heads at the scale of the opportunity available to savvy participants.
Enjoy the conversation!
All Money of Mine episodes are for informational purposes only and may contain forward-looking statements that may not eventuate. The co-hosts are not financial advisers and any views expressed are their opinion only. Please do your own research before making any investment decision or alternatively seek advice from a registered financial professional.
Thank you to our Podcast Partners:
Terra Capital – Specialist Investment manager in the natural resources sector
Anytime Exploration Services – Exploration workers, equipment, core cutting/storage + much more
JP Search – Recruitment specialists for the financial world
K-Drill – Safe, reliable, and productive surface RC drilling
SMEC Power & Technology – Electrical specialists for the mining industry
Join our exclusive Facebook Group for the Money Miners and request access to the Hooteroo chat group.
Subscribe to our weekly newsletter HOOTEROO HERALD
Follow Money of Mine on YouTube
Follow Money of Mine on Twitter
Follow Money of Mine on LinkedIn
Follow Money of Mine on Instagram
Chapters:
(0:00) Preview
(1:10) Intro
(5:52) Todd Malan on Money of Mine
(10:21) Why are we talking about these incentives now?
(13:27) China geopolitical dynamics
(18:10) Todd's thoughts on the interview with Rusty Delroy
(20:46) Section 30d – New Clean Vehicle Tax Credit
(26:29) Are traceability standards strong enough?
(28:40) Will the West be Competitive Enough even with the credit?
(30:00) Section 45x: 10% off operating costs – forever?
(37:04) Downstream in Australia implications
(38:10) Section 48c: Where do I build?
(41:54) The Defence Production Act – do it in Canada!
(48:10) What are the other Act's to pay attention to?
(52:57) Does this mean price bifurcation?
(56:32) Anthony Albanese speaking with Joe Biden about critical minerals!
(58:00) Previously bad projects could now work
(1:03:02) Wrap-Up