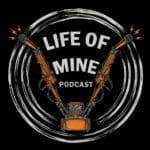 ***Use promo code "lifeofmine" to get 50% off all purchases at www.theorangecard.com.au"
I had the opportunity to interview for a 2nd time Rod Bridge, Founder of the not for profit drug awareness organisation Sideffect and also founder of the recently launched Orange Card. We have also got in this chat, David Bignold, National Sales Director for The Orange Card.
Head back and listen to my first episode with Bridgey where we went through the tragic passing of his son Preston in 2013. Preston was under the influence of a $2 synthetic LSD tab, purchased off the Silk Road and jumped from a building balcony. Following Prestons passing, Bridgey has made it his life long mission to raise awareness to children, parents and workers about what drugs are out there. But he's practical, he and the rest of us know that its impossible for drug use to not exist, but its all about awareness of knowing what can kill you and your kids, especially all the synthetic shit that's out there these days (even I'm too old to know what there is).
Now the Orange Card expands on all of this via online modules that go into all drugs, alcohol, vaping, sexual harassment, bullying and discrimination. It's a sensational resource for parents and children for both the education reasons, but mostly for opening up the lines of communication.
Now why has Bridgey expanded into Sexual harassment, bullying and discrimination? Well it is very proven that following these events in the workplace, people gravitate towards alcohol and drugs as a coping mechanism. So all harassment is therefore inherently linked to alcohol and drug use.
To sign up and complete the course, head to https://theorangecard.com.au/ and use the promo code "lifeofmine" to get 50% off all purchases, absolute bargain for some life long teachings and advice.
For Corporate bookings (bulk packages), email sales@theorangecard.com.au
Go back and have a listen to the 1st episode with Rod Bridge – https://www.youtube.com/watch?v=sL5vWJ8OLbA