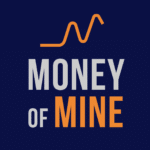 We unpack the highs and lows (mostly lows) for the quarterly reports released in the last couple of days.
Pilbara Minerals (PLS.asx) is the stand-out (as per usual) adding a further $656m of cash to the balance sheet.
On the other end of the spectrum, Panoramic (PAN.asx), 29 Metals (29M.asx), Galena (G1A.asx) and Ora Banda (OBM.asx) are all losing money on their operations. We discussed where all those companies are sitting in terms of funds, capital raises and debt-facility drawdowns.
Of keen interest to the Money of Mine team, Sayona (SYA.asx) saw some Director's sell shares on market.
Encounter (ENR.asx) have also put their hat in the ring for the West Arunta Niobium chase, releasing 2 holes confirming the presence of the enigmatic mineral. Will WA1 get pipped from 1st place in the West Arunta?
All Money of Mine episodes are for informational purposes only and may contain forward-looking statements that may not eventuate. The co-hosts are not financial advisers and any views expressed are their opinion only. Please do your own research before making any investment decision or alternatively seek advice from a registered financial professional.
Join our exclusive Facebook Group for the Money Miners and request access to the Hooteroo chat group.
Subscribe to our weekly newsletter HOOTEROO HERALD
Follow Money of Mine on YouTube
Follow Money of Mine on Twitter
Follow Money of Mine on LinkedIn
Follow Money of Mine on Instagram
Thank you to our Partners at ANYTIME EXPLORATION SERVICES. If you're looking for Exploration Workers, Equipment or someone to cut and store your Drill Core, make sure you hit up Seamus Murphy and the team at AES via admin@anytimees.com
Chapters:
(0:00) Preview
(0:29) Intro
(3:37) Sayona Directors selling shares
(5:56) Pilbara Minerals add MORE + MORE cash
(10:17) Panoramic raising money
(12:44) 29m burning cash at Golden Grove
(16:28) Will Galena survive?
(22:30) Ora Banda losing on open pits
(27:02) Encounter competing with WA1 for Niobium glory