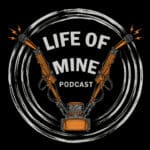 Strike Energy (ASX:STX)
– The Walyering gas field has been sanctioned for development in only 9 months from its announced discovery. (55% Strike, 45% Talon Energy)
– Walyering will now transition into construction with a gross $14.4 million budgeted development cost. 
–  Commissioning gas is expected to enter the upstream facility by the end of CY22 with first gas sales targeted in Q1/23.  
– Strike has secured $10 million from Macquarie Bank Limited to fund its $7.9 million share of the development costs.