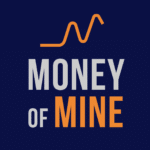 We spoke about a couple of majors plus an intriguing junior today.
BHP tuned into our comments on nickel earlier in the week and voiced their thoughts, saying that they're sticking with nickel despite what others think.
Rio has dished out a US$100m loan to partners in their Simandou iron ore project, one of the richest and thus far untapped projects globally.
We saved a deep diving special for Besra Gold (BEZ), a truly fascinating story for the Money Miners to tune into!
All Money of Mine episodes are for informational purposes only and may contain forward-looking statements that may not eventuate. The co-hosts are not financial advisers and any views expressed are their opinion only. Please do your own research before making any investment decision or alternatively seek advice from a registered financial professional.
Thank you to our Podcast Partners:
Terra Capital – Specialist Investment manager in the natural resources sector
Anytime Exploration Services – Exploration workers, equipment, core cutting/storage + much more
JP Search – Recruitment specialists for the financial world
K-Drill – Safe, reliable, and productive surface RC drilling
SMEC Power & Technology – Electrical specialists for the mining industry
Join our exclusive Facebook Group for the Money Miners and request access to the Hooteroo chat group.
Subscribe to our weekly newsletter HOOTEROO HERALD
Follow Money of Mine on YouTube
Follow Money of Mine on Twitter
Follow Money of Mine on LinkedIn
Follow Money of Mine on Instagram
Chapters:
(0:00) Preview
(0:49) Intro
(4:19) Gina edges even higher on Liontown
(8:00) BHP sticking to their guns with Nickel
(11:29) Will Simandou finally become a Mine???
(20:02) Trav Smells Something Curious at Besra Gold!