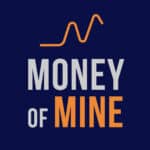 The Money of Mine team is back together in the studio again and humming! We start today's chat with the WA government's announcement that the heritage laws proposed to be implemented come July 1, 2023, have been pushed back for 12 months.
Then, we update the Money Miners on the announcement from Panoramic (PAN.asx) regarding their previously flagged processing plant issues before cracking open MacMahon's (MAH.asx) last-minute guidance update. We then try to interpret what we can as to the goings-on at the Port of Geraldton, in particular as it relates to Fenix (FEX.asx), Mt Gibson (MGX.asx), and other interested parties.
Our longer chat is reserved for West African Resources (WAF.asx), the Burkina Faso gold miner, who updated their shareholders with the news that they'd secured US$265m in financing for the construction of the Kiaka gold project. We peered into the financing details, their discounted shares, and a bit of speculation!
All Money of Mine episodes are for informational purposes only and may contain forward-looking statements that may not eventuate. The co-hosts are not financial advisers and any views expressed are their opinion only. Please do your own research before making any investment decision or alternatively seek advice from a registered financial professional.
Join our exclusive Facebook Group for the Money Miners and request access to the Hooteroo chat group.
Follow Money of Mine on YouTube
Follow Money of Mine on Twitter
Follow Money of Mine on LinkedIn
Follow Money of Mine on Instagram
Chapters:
(0:00) Preview
(0:36) Intro
(2:52) WA Heritage Laws
(7:41 )WA1 Grow Luni
(12:52) Panoramic processing headaches
(18:05) MacMahon's last-minute guidance update
(20:08) The in-demand Port of Geraldton, Fenix & Mt Gibson (& Lithium?)
(25:13) WAF going big on Kiaka
(37:14) Outro