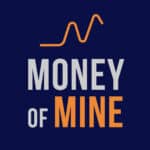 The Money of Mine team start the week by reflecting on learning that Australia's opposition leader, Peter Dutton, is a keen listener of the show, as indicated by his comments on the need for nuclear just a day after our uranium deep dive.
We then look at Black Cat Syndicate (BC8.asx), a company we've previously peeled back the layers on before looking into a change of leadership at Kin Mining (KIN.asx). We next examine the positive news out of Panoramic (PAN.asx), that they've managed to get operations going again.
We reserve our lengthier discussions for manganese play Element 25 (E25.asx), who are looking at going downstream in the USA, and St Barbara (SBM.asx), who after all the headlines and poor performance, appear (on paper at least) to be worth studying as a value play.
All Money of Mine episodes are for informational purposes only and may contain forward-looking statements that may not eventuate. The co-hosts are not financial advisers and any views expressed are their opinion only. Please do your own research before making any investment decision or alternatively seek advice from a registered financial professional.
Join our exclusive Facebook Group for the Money Miners and request access to the Hooteroo chat group.
Subscribe to our weekly newsletter HOOTEROO HERALD
Follow Money of Mine on YouTube
Follow Money of Mine on Twitter
Follow Money of Mine on LinkedIn
Follow Money of Mine on Instagram
Chapters:
(0:00) Preview
(0:36) Intro
(2:25) Peter Dutton watches Money of Mine
(4:03) Black Cat releases Restart Study
(11:07) Kin makes leadership change
(12:30) Panoramic gets their filter press
(15:22) E25 to seize the manganese opportunity?
(32:10) Is St Barbara a value opportunity or trap?