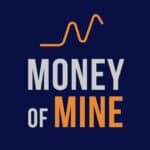 Today we dive into Sayona's (SYA.asx) NAL Carbonate Technical Study (not a PFS) and look back at the Leonora saga, now that St Barbara (SBM.asx) shareholders have approved the Leonora sale. There is speculation from The Australian that Silver Lake (SLR.asx) is looking for an alternative M&A target and we give our opinion on these, plus we throw in a couple of other possibilities.
Matty dials in with an update from the Gold Series over east. Rio Tinto (RIO.asx) is spending US$500 million on an underground copper development while Adriatic (ADT.asx) updates the market on progress at Vares (see progress video).
Also, shout out to the participants of Vinnies' CEO Sleep Out: Westgold team, David Sun and Mark Ruston.
All Money of Mine episodes are for informational purposes only and may contain forward-looking statements that may not eventuate. The co-hosts are not financial advisers and any views expressed are their opinion only. Please do your own research before making any investment decision or alternatively seek advice from a registered financial professional.
Join our exclusive Facebook Group for the Money Miners and request access to the Hooteroo chat group.
Follow Money of Mine on YouTube
Follow Money of Mine on Twitter
Follow Money of Mine on LinkedIn
Follow Money of Mine on Instagram
Chapters
(0:00) Preview
(0:17) Intro
(1:31) Vinnies CEO Sleepout
(2:57) Rio Tinto makes copper investment
(8:10) The SLR GMD SBM saga is over!
(23:25) Matty calls in from the East Coast
(30:40) Sayona Lithium releases 'Preliminary Technical Study'
(38:57) Adriatic provides Vares project update