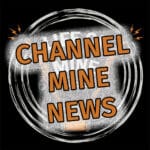 *** The go-to Mining Fund in WA give their expertise***
Welcome to Channel Mine News, the go-to "in your ears" Mining news source for all the multi-taskers out there.
In today's episode, the lads from Precision Funds Management give some great insight into what's happening in the Mining Markets:
Tim Weir's definitive take on the macro environment
Emerald Resources (EMR) hit record quarterly gold production in Cambodia
Nickel Industries (NIC) leveraging right into the Indonesian Nickel Laterite industry
Red Dirt (RDT) aggressively exploring and advancing towards production
Are Leo Lithium (LLL) going to execute the material haulage to the coast?
Will a mid-cap look at buying Ausgold (AUC)?
If you would like more information about Precision Funds Management, check out their Website and give them a follow on LinkedIn.
If you would like your company to be a part of Channel Mine News, get in touch with me via matt@lifeofminepodcast.com
***DISCLAIMER***
All Channel Mine News episodes are for information only and may contain forward looking statements that may not eventuate. Please do your own research before making any investment decision or alternatively seek advice from a registered financial professional.
****************
Buy all your Life Of Mine Merch here
Life Of Mine LINKS
Follow on LinkedIn
Follow on Twitter
Subscribe on Youtube
Follow on Facebook
Follow on Instagram
Make sure you subscribe to Life Of Mine wherever you get your Podcasts (links below):