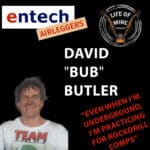 Gain access to all uncensored and Mine School content here ► https://patron.podbean.com/lifeofminepodcast
Buy all your Life Of Mine Merch here ► https://lifeofminepodcast.com/shop/
This episode of Life Of Mine is bought to by a double whammy sponsor….Entech Mining and Drillcube.
Entech have been a great supporter of Life Of Mine, taking hold of the naming rights for the Legends episodes. Now I hope, when he retires, that the Entech founder Shane McLeay will be interviewed by the next generation of Mining Podcasts and be touted as a LEGEND in the field of Mining Engineering, guaranteed I think. Check them out on Linkedin at https://www.linkedin.com/company/entech-pty-ltd/ or head over to the website www.entechmining.com.au and hit them up for anything in the fields of Mining Engineering, Resource Geology, Geotechnical and Ventilation. Best in the game.
And our next Sponsor, Jason Wasley and the team at Drillcube, the Underground Mining one stop shop in a box. They do bloody everything, including:
Ground support
Rock tools
Vent bag
Poly and everything else service crew
Lighting
Lasers
They've got everything and they are shaking things up in the underground mining supply industry. The big kicker is that if you order something from every single little product line, its still one supplier, one picking slip and one invoice. Check them out at www.drillcube.com and give them a follow on Linkedin at https://www.linkedin.com/company/drillcubeperth/
Now this episode is another Entech Airlegger and he would be close to the most famous in Mining history, David Bub Butler. Now whilst being famous for the Airleg itself, he is definitely more well known for his success in the Rockdrill competition circuit. These nationwide competitions where airleggers have races drilling into concrete blocks, were bloody out of control in the 80s, 90s and early 2000's and Bub alongside his great mate Colin Fellows were the guns at these comps. They'd work Monday to Friday then fly all over the country to compete in rockdrill comps and they were bloody good at it.
The full video episode is available on the life of mine Youtube channel at https://youtu.be/Eh6RIR4Er3k and there is heaps of highlight videos on there to go with it where Bub provides some commentary for some of his rock drill videos. I think he only provided videos where he wins, must have been a pure coincidence.
Now the episode is PG but there are some bloody funny stories that Bub shared about some horrific practical jokes he played underground back in the day, this is paybacks at a level I have never even considered. You can get access to those episodes by becoming a Patron via Podbean, just:
– Download the Podbean app
– Follow Life Of Mine
– Click the red $ button and sign up
or head to https://patron.podbean.com/lifeofminepodcast. There are also links via the Instagram link in bio and also on the Life of Mine Website.
 Life Of Mine Socials
Follow on Facebook ► https://www.facebook.com/lifeofminepodcast
Follow on Instagram ► https://www.instagram.com/lifeofminepodcast
Follow on Linkedin ►https://www.linkedin.com/company/life-of-mine/
Follow on Twitter ►https://twitter.com/lifeofminepoddy
Make sure you subscribe to Life Of Mine wherever you get your Podcasts (some links below):
APPLE
https://podcasts.apple.com/au/podcast/life-of-mine/id1459208682
SPOTIFY
PODBEAN
https://lifeofminepodcast.podbean.com/
TUNE-IN
https://tunein.com/podcasts/Business–Economics-Podcasts/Life-of-Mine-p1217337/
If you want to promote your business on Life Of Mine, get in contact with Matt via matt@lifeofminepodcast.com