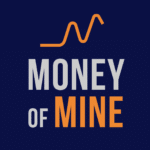 Today we went deep on Filo Mining with CEO Jamie Beck.
Filo have discovered & are advancing the Filo Del Sol copper-gold-silver project high up in the Andes.
They fly under the radar in Australia but given their scale and our lack of copper opportunities we thought they'd be worth a chat.
We grilled Jamie on all the challenges that come along with working at 4000m+ elevation, on an isolated project spread across two countries with a rumoured capex figure in the many billions.
All Money of Mine episodes are for informational purposes only and may contain forward-looking statements that may not eventuate. The co-hosts are not financial advisers and any views expressed are their opinion only. Please do your own research before making any investment decision or alternatively seek advice from a registered financial professional.
Thank you to our Podcast Partners:
Terra Capital – Specialist Investment manager in the natural resources sector
Anytime Exploration Services – Exploration workers, equipment, core cutting/storage + much more
JP Search – Recruitment specialists for the financial world
K-Drill – Safe, reliable, and productive surface RC drilling
SMEC Power & Technology – Electrical specialists for the mining industry
Join our exclusive Facebook Group for the Money Miners and request access to the Hooteroo chat group.
Subscribe to our weekly newsletter HOOTEROO HERALD
Follow Money of Mine on YouTube
Follow Money of Mine on Twitter
Follow Money of Mine on LinkedIn
Follow Money of Mine on Instagram
Timestamps:
(0:00) Preview
(1:16) Intro
(4:46) Jamie Beck on Money of Mine
(6:28) What is the relationship with the Lundin Family?
(12:10) Story of Vicuna
(14:35) How does Argentina differ from neighbouring South American countries?
(16:40) Is working in Argentina viable?
(18:33) The money outflow challenge in Argentina
(21:13) Discovery to production, will it be like other Latin American projects?
(23:13) What is an epithermal porphyry deposit?
(24:56) When is "enough enough" in terms of progressing from exploration to production?
(26:54) Drill spacings for defining porphyry deposits
(28:19) Open Pit vs Underground Caving for massive deposits
(31:25) Will the Sulphide resource stack up compared to Oyu Tolgoi, Cascabel and Wafi Golpu?
(33:33) High Arsenic levels
(39:22) Water constraints and will it need a De-Sal plant?
(43:47) We've seen the demerge… will we see the remerge?
(47:47) Financing options considering BHP are on the register
(52:09) Would BHP and RIO approach developing an Escondida style deposit differently in an electrification style Mining world?
(54:27) What keeps Jamie awake at night
(55:07) Jamie shares his thoughts on Money of Mine