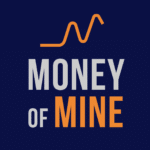 We serve up four fascinating stories for the Money Miners, opening with what fundies around Australia are saying about the market, small caps, and commodities. Sigma Lithium (SGML.tsx), the Canadian-listed lithium, caught our eye by essentially announcing itself for sale which naturally had us chatting. Another overseas listed company, Greatland Gold (GGP.lse) was next up as they announced their ASX listing on hold plus an investment from Wyloo. We went deep into what their situation currently looks like. Leo Lithium (LLL) was our final story of the day, which another trading halt concerning investors, on top of yesterday's announcement confirming the change of investment made by Ganfeng.
All Money of Mine episodes are for informational purposes only and may contain forward-looking statements that may not eventuate. The co-hosts are not financial advisers and any views expressed are their opinion only. Please do your own research before making any investment decision or alternatively seek advice from a registered financial professional.
Thank you to our Podcast Partners:
Terra Capital – Specialist Investment manager in the natural resources sector
Anytime Exploration Services – Exploration workers, equipment, core cutting/storage + much more
JP Search – Recruitment specialists for the financial world
K-Drill – Safe, reliable, and productive surface RC drilling
SMEC Power & Technology – Electrical specialists for the mining industry
Join our exclusive Facebook Group for the Money Miners and request access to the Hooteroo chat group.
Subscribe to our weekly newsletter HOOTEROO HERALD
Follow Money of Mine on YouTube
Follow Money of Mine on Twitter
Follow Money of Mine on LinkedIn
Follow Money of Mine on Instagram
Chapters:
(0:00) Preview
(0:45) Intro
(2:57) What Investors Are Saying About Macro Right Now
(7:03) Sigma Lithium Looks to be For Sale
(11:17) Greatland Gold's ASX listing on ice, future in the balance
(30:10) Leo Lithium into ANOTHER trading halt