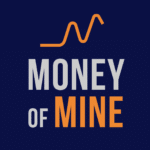 No quiet Friday at Money of Mine with plenty of news from the world of mining to chat about today.
We launched into MinRes (MIN) upping the stakes, now raising US$1.1B in a bond offering to global investors.
Liontown (LTR) updated the market with a poorly kept secret that the capex bill had jumped, plus news that DSO was no longer on the cards.
The ACG Acquisition Co SPAC revealed that its deal to buy 2 Brazilian mines from Appian was no more while Lithium Power (LPI) responded to media speculation regarding a potential transaction with Chilean state-owned copper giant Codelco.
IsoEnergy & Consolidated Uranium decided they'd get together in a Canadian uranium merger as well as Sovereign (SVM) sharing (yesterday) its PFS for its rutile and graphite project in Malawi.
To round off a big week Core Lithium (CXO) provided a much needed positive update and figures from its first financial year as a producer.
All Money of Mine episodes are for informational purposes only and may contain forward-looking statements that may not eventuate. The co-hosts are not financial advisers and any views expressed are their opinion only. Please do your own research before making any investment decision or alternatively seek advice from a registered financial professional.
Thank you to our Podcast Partners:
Terra Capital – Specialist Investment manager in the natural resources sector
Anytime Exploration Services – Exploration workers, equipment, core cutting/storage + much more
JP Search – Recruitment specialists for the financial world
K-Drill – Safe, reliable, and productive surface RC drilling
SMEC Power & Technology – Electrical specialists for the mining industry
Join our exclusive Facebook Group for the Money Miners and request access to the Hooteroo chat group.
Subscribe to our weekly newsletter HOOTEROO HERALD
Follow Money of Mine on YouTube
Follow Money of Mine on Twitter
Follow Money of Mine on LinkedIn
Follow Money of Mine on Instagram
Timestamps:
(0:00) Preview
(0:35) Intro
(1:59) MinRes upping the stakes
(7:22) Liontown capex jumps
(14:26) ACG SPAC deal falls through
(16:41) Lithium Power jumping on media speculation
(19:51) IsoEnergy & Consolidated Uranium getting together
(23:10) Sovereign PFS for BIG Malawian mine
(26:23) Core Lithium finally share good news