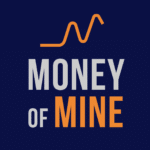 More annual results with intriguing company commentary for us to pull apart today.
We get the ball rolling with a snippet from Monday's Fortescue (FMG) investor call, honing in on why Fiona Hick departed after just 6-months in the job.
We have an in-depth discussion on Lynas (LYC), looking into their Kalgoorlie plant build, the social licence to operate and their current rare earth strategy. Then, Red5's (RED) annual result caught our eye, with a close look at trade payables.
Ramelius (RMS) get a mention with majority ownership at Musgrave (MGV), while Hillgrove Resources (HGO) is our final talking point of the day, with the aspiring copper producer releasing some copper intercepts from depth.
All Money of Mine episodes are for informational purposes only and may contain forward-looking statements that may not eventuate. The co-hosts are not financial advisers and any views expressed are their opinion only. Please do your own research before making any investment decision or alternatively seek advice from a registered financial professional.
Thank you to our Podcast Partners:
Terra Capital – Specialist Investment manager in the natural resources sector
Anytime Exploration Services – Exploration workers, equipment, core cutting/storage + much more
JP Search – Recruitment specialists for the financial world
K-Drill – Safe, reliable, and productive surface RC drilling
Topdrill – Drilling into the future
Join our exclusive Facebook Group for the Money Miners and request access to the Hooteroo chat group.
Subscribe to our weekly newsletter HOOTEROO HERALD
Follow Money of Mine on YouTube
Follow Money of Mine on Twitter
Follow Money of Mine on LinkedIn
Follow Money of Mine on Instagram
Timestamps:
(0:00) Preview
(1:11) Intro  (with Brodes)
(7:07) Fortescue investor call
(10:16) Lynas Kal update, Community standing & Rare-earth strategy
(24:16) Red 5 post up annual numbers
(37:11) Ramelius get majority ownership at Musgrave
(37:35) Hillgrove approaching first production