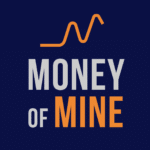 Liontown's (LTR) mega-deal looks to be off the cards with Gina successfully foiling the plans. As Albemarle withdraws, we ask, what happens now? Where does the funding come from for the funding gap? What are Gina's intentions? What does this mean for Liontown shareholders? What does it mean for Albemarle? We discuss all of those questions in the show.
Plus, we look at Genesis' (GMD) takeover for Dacian (DCN) put to the shareholders who own the 20% of the company not controlled by GMD already. And naturally that leads us to have a giant discussion about the Leonora consolidation story, again. This includes Kin Mining (KIN), Red5 (RED) and Saturn (STN).
Other news from the last few days includes Creasy's Azure (AZS) share purchase, Polymetals' (POL) restart study, AIC Mines' (A1M) record quarterly, Spartan's (SPR) "new discovery" and Lunnon's (LM8) nickel hit.
All Money of Mine episodes are for informational purposes only and may contain forward-looking statements that may not eventuate. The co-hosts are not financial advisers and any views expressed are their opinion only. Please do your own research before making any investment decision or alternatively seek advice from a registered financial professional.
Thank you to our Podcast Partners:
Terra Capital – Specialist Investment manager in the natural resources sector
Anytime Exploration Services – Exploration workers, equipment, core cutting/storage + much more
JP Search – Recruitment specialists for the financial world
K-Drill – Safe, reliable, and productive surface RC drilling
SMEC Power & Technology – Electrical specialists for the mining industry
Join our exclusive Facebook Group for the Money Miners and request access to the Hooteroo chat group.
Subscribe to our weekly newsletter HOOTEROO HERALD
Follow Money of Mine on YouTube
Follow Money of Mine on Twitter
Follow Money of Mine on LinkedIn
Follow Money of Mine on Instagram
Chapters:
(0:00) Preview
(0:50) Intro
(3:20) Albemarle Walks from Liontown Bid, Now What?
(30:38) Genesis to Fully Acquire Dacian
(50:19) Kin a future consolidation option?
(53:04) Red5 valuation and regional significance
(54:56) Would Saturn's low-grade deposit fit in the mix?
(58:12) Other: AZS, POL, A1M, SPR, LM8
(1:01:16) SBM Performance Rights Clarification