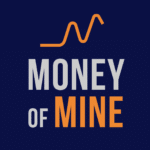 Today was a show for the lithium faithful with news from corners of the world.
American chemicals company Albemarle came in (again) for Liontown (LTR), this time tabling a $3 per share takeover bid which appears to have finally won over the LTR board.
More details emerged regarding the hunt for Bald Hill (Alita Resources), with the rumour mill flying and administrators + receivers not seeing eye-to-eye.
The drama continued with Leo Lithium (LLL) emerging from a roughly 2 month suspension and down 50% to boot. The market clearly didn't take a liking to the cancelling of the DSO, potential changes in ownership (regarding Mali's new mining code) as well as a potential tax/import duty bill.
Argosy (AGY) shared an update on its Argentinian Rincon project as well as Hastings (HAS) changing CEO's, to round of a full day of news!
All Money of Mine episodes are for informational purposes only and may contain forward-looking statements that may not eventuate. The co-hosts are not financial advisers and any views expressed are their opinion only. Please do your own research before making any investment decision or alternatively seek advice from a registered financial professional.
Thank you to our Podcast Partners:
Terra Capital – Specialist Investment manager in the natural resources sector
Anytime Exploration Services – Exploration workers, equipment, core cutting/storage + much more
JP Search – Recruitment specialists for the financial world
K-Drill – Safe, reliable, and productive surface RC drilling
Topdrill – Drilling into the future
Join our exclusive Facebook Group for the Money Miners and request access to the Hooteroo chat group.
Subscribe to our weekly newsletter HOOTEROO HERALD
Follow Money of Mine on YouTube
Follow Money of Mine on Twitter
Follow Money of Mine on LinkedIn
Follow Money of Mine on Instagram
Timestamps:
(0:00) Preview
(0:53) Intro
(3:40) Liontown gets its $3 bid!
(15:59) The Bald Hill takeover story gets juicer
(24:17) Leo is finally out of suspension – & down 50%
(37:11) Argosy producing at Rincon
(38:08) Leadership change at Hastings to turn the ship