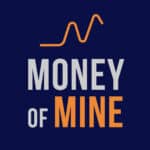 We went into the battery metals today with lithium and graphite!
Leo Lithium's (LLL.asx) trading halt caught our eye, with potential rumblings of greater government interests in Malian mining projects.
Syrah (SYR.asx) posted a tough quarterly, which we of course tuned into the call for. The graphite market is complex to say the least and SYR had some interesting commentary for us to expand upon.
To round off we chat about Allkem (AKE.asx) flicking on stage 2 at Olaroz and how they've been fairing since announcing the merger with Livent Corp.
All Money of Mine episodes are for informational purposes only and may contain forward-looking statements that may not eventuate. The co-hosts are not financial advisers and any views expressed are their opinion only. Please do your own research before making any investment decision or alternatively seek advice from a registered financial professional.
Join our exclusive Facebook Group for the Money Miners and request access to the Hooteroo chat group.
Subscribe to our weekly newsletter HOOTEROO HERALD
Follow Money of Mine on YouTube
Follow Money of Mine on Twitter
Follow Money of Mine on LinkedIn
Follow Money of Mine on Instagram
(0:00) Video Preview
(0:22) Introduction (featuring Struth)
(1:51) Leo Lithium gives Investors the Nerves
(6:41) Syrah Tough Quarterly
(23:25) Allkem Ramping Up at Olaroz