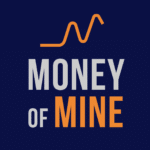 We're nearing the end of the quarterly season, with a few last-minute capital raises being done to sure up the books. On this theme, Strandline (STA.asx) and Centaurus (CTM.asx) get a mention.
We go over a bit of Macro with a potential change in the NSW coal royalty being discussed lately.
Then, Liontown (LTR.asx) provides a progress update via their quarterly, and Carnaby (CNB.asx) keeps us waiting on their maiden mineral resource estimate.
We reserve two longer chats for the fascinating tale behind graphite developer Magnis Energy (MNS.asx), and Calidus (CAI.asx), who are ramping up their Warrawoona Gold Project in the Pilbara.
We round off with some of Mineral Resources (MIN.asx) boss Chris Ellison's best hits from their quarterly call.
All Money of Mine episodes are for informational purposes only and may contain forward-looking statements that may not eventuate. The co-hosts are not financial advisers and any views expressed are their opinion only. Please do your own research before making any investment decision or alternatively seek advice from a registered financial professional.
Thank you to our Podcast Partners:
Terra Capital – Specialist Investment manager in the natural resources sector
Anytime Exploration Services – Exploration workers, equipment, core cutting/storage plus much more
Join our exclusive Facebook Group for the Money Miners and request access to the Hooteroo chat group.
Subscribe to our weekly newsletter HOOTEROO HERALD
Follow Money of Mine on YouTube
Follow Money of Mine on Twitter
Follow Money of Mine on LinkedIn
Follow Money of Mine on Instagram
Chapters:
(0:00) Preview
(0:31) Intro
(3:31) Last Call for Capital Raisings
(6:00) NSW Ponders Coal Royalty Change
(7:27) What's the Progress at LTR's Kathleen Valley
(11:20) Carnaby's Resource Estimate in the Works
(12:47) The Colourful History of Magnis Energy
(20:50) How's Ramp-up going at Calidus
(29:15) Chris Ellison Hits Out at the Analysts!