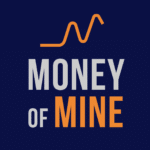 What an honour to interview the global "Legend of Lithium", Joe Lowry. This bloke has been in the Lithium industry for 30 years and also hosts the Global Lithium Podcast. We chatted everything Lithium both within Australia and around the world. There is no better guru to take note from when looking at Lithium. Joe doesn't hold any punches either, especially on what he thinks about certain companies. Enjoy Money Miners.
All Money of Mine episodes are for informational purposes only and may contain forward-looking statements that may not eventuate. The co-hosts are not financial advisers and any views expressed are their opinion only. Please do your own research before making any investment decision or alternatively seek advice from a registered financial professional.
Thank you to our Podcast Partners:
Terra Capital – Specialist Investment manager in the natural resources sector
Anytime Exploration Services – Exploration workers, equipment, core cutting/storage + much more
JP Search – Recruitment specialists for the financial world
K-Drill – Safe, reliable, and productive surface RC drilling
Topdrill – Drilling into the future
Join our exclusive Facebook Group for the Money Miners and request access to the Hooteroo chat group.
Subscribe to our weekly newsletter HOOTEROO HERALD
Follow Money of Mine on YouTube
Follow Money of Mine on Twitter
Follow Money of Mine on LinkedIn
Follow Money of Mine on Instagram
Timestamps:
(0:00) Preview
(1:00) Intro
(3:07) Welcome Mr Lithium
(4:55) Where did Mr Lithium come from?
(7:06) Mainstream lack of Lithium understanding
(10:05) Lithium pricing
(17:08) Will DLE disrupt the cost curve?
(20:03) Why are BHP avoiding the Lithium market?
(26:12) How long will it take for Lithium prices to stabilise?
(28:08) Are Albemarle a good Lithium operator?
(32:41) Going downstream
(35:22) Lets talk Mineral Resources
(38:46) IRA and Lithium
(44:59) Livent Allkem merger
(50:03) Albemarle's M&A approach
(51:52) Is the Min Res Bald Hill Agreement a timely coincidence?
(54:37) Who has a Lithium strategy that Joe respects?
(59:14) What is Joe's most contrarian view in the Lithium market?
(1:01:45) Will Leo Lithium survive?
(1:04:05) Are Albemarle exposing themselves bidding for Liontown before ramp up?
(1:05:18) Will Min Res consolidate the Goldfields region?
(1:10:03) Joe's view on Pilgangoora