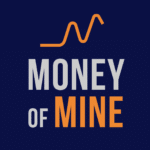 We start the show with Barrick's news that they're going big on copper, with a US$2b investment in Lumwana in Zambia.
Strandline (STA) then give us some talking points with a better update, plus we speculate on Base Resources (BSE) interest in them.
Red5 (RED) had some more good news as they look to continue a good run, and the same went for Pantoro (PNR) who had a "record" quarter.
Matty went deep on Tietto (TIE) who officially came out with their updated mine life plan for the Adujar gold project.
We rounded off with a quick word on BHP's asset sale and Gina's growing Liontown (LTR) stake.
All Money of Mine episodes are for informational purposes only and may contain forward-looking statements that may not eventuate. The co-hosts are not financial advisers and any views expressed are their opinion only. Please do your own research before making any investment decision or alternatively seek advice from a registered financial professional.
Thank you to our Podcast Partners:
Terra Capital – Specialist Investment manager in the natural resources sector
Anytime Exploration Services – Exploration workers, equipment, core cutting/storage + much more
JP Search – Recruitment specialists for the financial world
K-Drill – Safe, reliable, and productive surface RC drilling
SMEC Power & Technology – Electrical specialists for the mining industry
Join our exclusive Facebook Group for the Money Miners and request access to the Hooteroo chat group.
Subscribe to our weekly newsletter HOOTEROO HERALD
Follow Money of Mine on YouTube
Follow Money of Mine on Twitter
Follow Money of Mine on LinkedIn
Follow Money of Mine on Instagram
Timestamps:
(0:00) Preview
(0:39) Intro
(3:17) Barrick going big on copper
(6:34) Red5's robust quarter
(9:41) Strandline give a positive update
(12:16) Base Resources with cash in the bank
(14:39) Pantoro finally break some good news
(20:18) Matty goes deep on Tietto
(34:45) BHP assets coals go quiet
(35:50) Gina, come on Money of Mine!