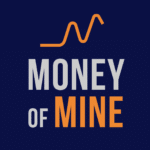 We get into the weeds of how Harvest Lane eek out returns year in year out through announced M&A deals and corporate events in this interview with PM, Ben Bailey.
Their strategy contrasts greatly with many previous guests on Money of Mine, so it was a great opportunity for us to get up to speed with an important player in the world of ASX corporate deals.
All Money of Mine episodes are for informational purposes only and may contain forward-looking statements that may not eventuate. The co-hosts are not financial advisers and any views expressed are their opinion only. Please do your own research before making any investment decision or alternatively seek advice from a registered financial professional.
Thank you to our Podcast Partners:
Terra Capital – Specialist Investment manager in the natural resources sector
Anytime Exploration Services – Exploration workers, equipment, core cutting/storage + much more
JP Search – Recruitment specialists for the financial world
K-Drill – Safe, reliable, and productive surface RC drilling
Topdrill – Drilling into the future
Join our exclusive Facebook Group for the Money Miners and request access to the Hooteroo chat group.
Subscribe to our weekly newsletter HOOTEROO HERALD
Follow Money of Mine on YouTube
Follow Money of Mine on Twitter
Follow Money of Mine on LinkedIn
Follow Money of Mine on Instagram
Chapters:
(0:00) Preview
(1:01) Intro
(4:19) Ben Bailey Hoins Us
(8:39) What is the Harvest Lane strategy?
(14:23) Is it Value Investing?
(18:10) Corporate events you're attracted too?
(22:15) The different takeover mechanisms and what they mean
(26:11) Why didn't Liontown trade at $3 a share?
(30:22) Mincor Wyloo trading dynamic unpacked
(35:20) Portfolio Management with this Strategy
(38:30) Using the RBA cash rate as the Benchmark
(42:04) Shorting the Bidder to Hedge Market Exposure
(44:05) PRN / DDH Scrip Dynamics and DVP / ESS
(47:19) Deal sweeteners & counterbids!
(54:07) Getting Active: IGO / Western Areas
(56:40) Orecorp / Silvercorp Merger
(1:02:02) Ramelius / Westgold / Musgrave Case Study
(1:05:00) DDH / Perenti Kicker Possibility