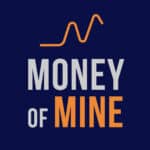 We've got a cracking episode for the Money Miners today.
This one involves Hancock, Legacy Iron Ore, Hawthorn Resources, Delta Lithium + more.
Gina Rinehart, recently crowned the richest Australian again, has made her move (via her privately held business Hancock) into the lithium (and broader critical minerals) market.
We unpack what the details of the deal are, what it means for the surroundings parties, plus what's going on in the lithium market globally. We even have a few juicy 'Word on the Decline' treats in store!
All Money of Mine episodes are for informational purposes only and may contain forward-looking statements that may not eventuate. The co-hosts are not financial advisers and any views expressed are their opinion only. Please do your own research before making any investment decision or alternatively seek advice from a registered financial professional.
Join our exclusive Facebook Group for the Money Miners and request access to the Hooteroo chat group.
Follow Money of Mine on YouTube
Follow Money of Mine on Twitter
Follow Money of Mine on LinkedIn
Follow Money of Mine on Instagram