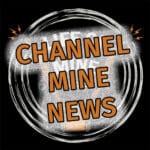 Buy all your Life Of Mine Merch here ► lifeofminepodcast.com/shop/
I'M BACK BABY!!!!!!!!
Here is the first episode for FULLTIME LIFE OF MINE, the new and exciting format. There will be (hopefully) 1 episode each week day giving you a sum-up of all the macro and micro Mining news from both Australia and around the globe. To save everyone time from scanning all the news sources and having to park up and read, you can instead get your daily dose of Channel Mine News in your ears and work at the same time. Perfect for the drive home each day to catch up on what's been happening.
In this fire episode, you'll hear about:
– How inflation is tracking in Australia and around the globe
– Fire at IGO's Nova power station
– Gina Rinehart buys in big for Arafura Rare Earths Ltd
– Orecorp up big on no news
If you would like your company to be a part of Channel Mine News, get in touch with me via matt@lifeofminepodcast.com
***DISCLAIMER***
All Channel Mine News episodes are for information only and may contain forward looking statements that may not eventuate. Please do your own research before making any investment decision or alternatively seek advice from a registered financial professional.
****************
Buy all your Life Of Mine Merch here
Life Of Mine LINKS
Follow on LinkedIn
Follow on Twitter
Subscribe on Youtube
Follow on Facebook
Follow on Instagram
Make sure you subscribe to Life Of Mine wherever you get your Podcasts (links below):