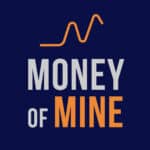 On the show today we take look at AVZ Minerals and the never-ending ownership disputes over the Manono lithium project.
AVZ was a darling of the 2021 lithium boom and carried good momentum into 2022, but has now been in suspension for over a year. Lawsuits have been announced left, right and centre, so we get Money Miners up to speed with the latest and have a go and identifying potential outcomes for the company.
All Money of Mine episodes are for informational purposes only and may contain forward looking statements that may not eventuate. Please do your own research before making any investment decision or alternatively seek advice from a registered financial professional.
Follow Money of mine on YouTube
Follow Money of mine on Twitter
Follow Money of mine on LinkedIn
Follow Money of mine on Instagram