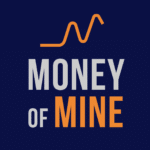 A day for the deal junkies!
Whitehaven (WHC) have been confirmed as the preferred bidder for BHP's Blackwater and Daunia assets, in one of the more long-winded asset sales the mining market has seen.
Lithium Power International (LPI) also announced that they'd sold themselves to the Chilean state-owned copper giant, Codelco. The deal valued them at $385m, or 57c a piece.
We touch on the decision made by Glencore (GLEN) to shut it's Mt Isa copper operations in the later part of 2025.
We round off with the Word on the Decline that you shouldn't believe the rumours you hear on Liontown's (LTR) capital raise!
All Money of Mine episodes are for informational purposes only and may contain forward-looking statements that may not eventuate. The co-hosts are not financial advisers and any views expressed are their opinion only. Please do your own research before making any investment decision or alternatively seek advice from a registered financial professional.
Thank you to our Podcast Partners:
Terra Capital – Specialist Investment manager in the natural resources sector
Anytime Exploration Services – Exploration workers, equipment, core cutting/storage + much more
JP Search – Recruitment specialists for the financial world
K-Drill – Safe, reliable, and productive surface RC drilling
SMEC Power & Technology – Electrical specialists for the mining industry
Join our exclusive Facebook Group for the Money Miners and request access to the Hooteroo chat group.
Subscribe to our weekly newsletter HOOTEROO HERALD
Follow Money of Mine on YouTube
Follow Money of Mine on Twitter
Follow Money of Mine on LinkedIn
Follow Money of Mine on Instagram
Chapters:
(0:00 Preview
(0:39) Intro
(3:14) The long-awaited sale of Blackwater & Daunia
(25:45) Lithium Power sells itself to Codelco
(34:14) Glencore makes tough call to shut Mt Isa copper operations
(36:07) Liontown's rumours are BS!