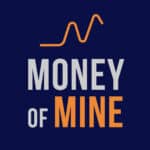 Another jam-packed episode with news from plenty of commodities & jurisdictions!
We start off with South 32 (S32.asx) announcing a write-down of their Hermosa asset, doing their best to one-up IGO's write-down last week. SolGold's (SOLG.lse) agreement with the government of Ecuador to develop their huge Cascabel project then gets a breakdown, with some added history of Matty.
Coming closer to home, we run through MinRes' (MIN.asx) release from late last week, stating that they've once again rejigged their deal with Albemarle (ALB.nyse), with regard to Kemerton, China downstream & Wodgina.
Next on the list is Bald Hill, owned by Alita Resources, who fell into administration almost 4 years ago. This one's a fascinating story, with FIRB rejection of Austroid's ownership attempt just the latest twist.
We then tuck into Gascoyne Resources (GCY.asx) resource upgrade, more than doubling the size of the Never Never deposit and notching up the grade to over 5g/t.
To round off, we delve into the quarterly report that Core Lithium (CXO.asx) provided the market. This is the 2nd most shorted stock on the ASX, so naturally it was of interest. We pulled back the curtain to see what the shorts were looking for, & whether they've been vindicated.
All Money of Mine episodes are for informational purposes only and may contain forward-looking statements that may not eventuate. The co-hosts are not financial advisers and any views expressed are their opinion only. Please do your own research before making any investment decision or alternatively seek advice from a registered financial professional.
Join our exclusive Facebook Group for the Money Miners and request access to the Hooteroo chat group.
Subscribe to our weekly newsletter HOOTEROO HERALD
Follow Money of Mine on YouTube
Follow Money of Mine on Twitter
Follow Money of Mine on LinkedIn
Follow Money of Mine on Instagram
(0:00) Preview
(0:57) Intro
(1:58) South 32 BIG Write-down
(8:28) SolGold's Cascabel inches toward Construction
(16:51) MinRes Re-jig's Albemarle JV
(22:33) FIRB Rejects Bald Hill Takeover
(31:37) Gascoyne Scales Up at Never Never
(44:47) Core Lithium's Tough Quarterly Vindicates Shorts