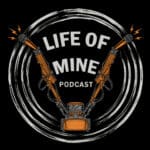 Bodean Buckingham is the man to speak to if you're looking for a good quality hydraulic hose. 
Bodean is based in Kalgoorlie and is the Regional Manager for Cooper Fluid Systems. He is an absolutely sensational bloke that puts a lot of energy into community engagement and building relationships within the Mining Industry.
Cooper Fluid Systems are a division of Coventry Group Ltd, an ASX listed company which was incorporated in 1936. Cooper Fluid Systems specialises in the design, manufacture, installation, supply and repair of hydraulic, lubrication, refuelling, fluid dispensing, fire suppression and high force tooling systems and components.
Grab Bodean on LinkedIn and check out Cooper Fluid Systems at https://www.cooperfluidsystems.com.au/