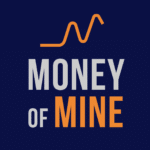 Today we find ourselves discussing all the action from the Lithium world once again. And there's a lot to discuss. Starting with Azure Minerals (AZS) who are in a trading halt pending an announcement of a change in control. We reckon there's a deal with SQM in play.
Meanwhile, Wildcat (WC8) releases some headline-grabbing drill hits off the back of media speculation that Min Res (MIN) were looking to secure shares off-market.
SQM takes a bite of the yet-to-be-listed Pirra Lithium while Develop's (DVP) scheme with Essential gets the vote over the line.
And to round it out, we discuss Liontown's (LTR) funding package, finally.
All Money of Mine episodes are for informational purposes only and may contain forward-looking statements that may not eventuate. The co-hosts are not financial advisers and any views expressed are their opinion only. Please do your own research before making any investment decision or alternatively seek advice from a registered financial professional.
Thank you to our Podcast Partners:
Terra Capital – Specialist Investment manager in the natural resources sector
Anytime Exploration Services – Exploration workers, equipment, core cutting/storage + much more
JP Search – Recruitment specialists for the financial world
K-Drill – Safe, reliable, and productive surface RC drilling
SMEC Power & Technology – Electrical specialists for the mining industry
Join our exclusive Facebook Group for the Money Miners and request access to the Hooteroo chat group.
Subscribe to our weekly newsletter HOOTEROO HERALD
Follow Money of Mine on YouTube
Follow Money of Mine on Twitter
Follow Money of Mine on LinkedIn
Follow Money of Mine on Instagram
Timestamps:
(0:00) Preview
(0:57) Intro and alternative sponsor pitch
(8:35) Azure in trading halt pending "Change of Control" – SQM?
(17:01) Wildcat rumoured to be on Min Res' radar amid juicy hit
(27:21) SQM takes 40% of Pirra Lithium
(34:32) Develop's deal Essentially completed
(37:33) We unpack LTR's Funding Package