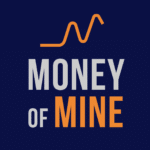 The big takeover has been revealed – SQM bidding at $3.52/share (and also at $3.50) for Azure Minerals (AZS), as predicted by the Money of Mine team!
We welcome onto the show Ben Bailey of Harvest Lane, who lives and breathes M&A, to breakdown the fairly unique deal structure, including the elephant in the room, the Gina-clause.
We also dive into the much-anticipated Pilbara Minerals (PLS) quarterly report, which investors were itching to take a look at to get a sense of where this volatile lithium market is going.
All Money of Mine episodes are for informational purposes only and may contain forward-looking statements that may not eventuate. The co-hosts are not financial advisers and any views expressed are their opinion only. Please do your own research before making any investment decision or alternatively seek advice from a registered financial professional.
Thank you to our Podcast Partners:
Terra Capital – Specialist Investment manager in the natural resources sector
Anytime Exploration Services – Exploration workers, equipment, core cutting/storage + much more
JP Search – Recruitment specialists for the financial world
K-Drill – Safe, reliable, and productive surface RC drilling
SMEC Power & Technology – Electrical specialists for the mining industry
Join our exclusive Facebook Group for the Money Miners and request access to the Hooteroo chat group.
Subscribe to our weekly newsletter HOOTEROO HERALD
Follow Money of Mine on YouTube
Follow Money of Mine on Twitter
Follow Money of Mine on LinkedIn
Follow Money of Mine on Instagram
Timestamps:
(0:00) Intro
(2:55) The Azure takeover!
(4:45) Ben Bailey on what to make of the AZS deal structure
(12:20) Will Gina make a move?
(38:57) The much-anticipated quarterly for Pilbara
(47:23) Why does PLS have such a strong short interest
(52:27) Money of Mine in Sydney!