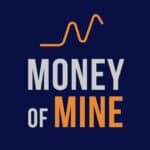 In this Friday Spectacular we have a bit of fun. Aeris (AIS.asx) have pulled guidance with some seismic activity unpacked by mining mogul Matt Michael. Regis (RRL.asx) have a record year and Matty drops some Word on the Decline.
We also have a chat about the short seller report that emerged on Patriot Battery Metals (PMT.asx) last night – they even mentioned Money of Mine. To wrap up, Trav goes through the Top Tweets of the Week with credit to @respeculator @DznBkr @churgersasx and @_thegrainbill for their standout tweets.
All Money of Mine episodes are for informational purposes only and may contain forward-looking statements that may not eventuate. The co-hosts are not financial advisers and any views expressed are their opinion only. Please do your own research before making any investment decision or alternatively seek advice from a registered financial professional.
Join our exclusive Facebook Group for the Money Miners and request access to the Hooteroo chat group.
Subscribe to our weekly newsletter HOOTEROO HERALD
Follow Money of Mine on YouTube
Follow Money of Mine on Twitter
Follow Money of Mine on LinkedIn
Follow Money of Mine on Instagram
Chapters:
(0:00) Preview
(0:19) Introduction
(3:11) Aeris Withdraws Guidance
(9:48) Regis with Record Quarterly Production
(16:27) Patriot Short Report
(23:10) Top Tweets of the Week