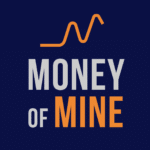 The world of commodities served up a broad range of news for us to talk about today, covering many corners of the globe.
We start with a bit of macro on the potential implications of China's slowing property market & broader economy, before smoothly segueing into the latest update from the world's biggest miner, BHP.
Allkem (AKE) then caught our eye with a strong focus in their annual results on Western Australia, somewhat contrary to expectations.
We save a deep dive for Strickland Metals (STK), who are the recent sellers of the Millrose gold project to Northern Star. The transaction has left them in an enviable position amongst their exploration peers, cashed up and raring to go.
All Money of Mine episodes are for informational purposes only and may contain forward-looking statements that may not eventuate. The co-hosts are not financial advisers and any views expressed are their opinion only. Please do your own research before making any investment decision or alternatively seek advice from a registered financial professional.
Thank you to our Podcast Partners:
Terra Capital – Specialist Investment manager in the natural resources sector
Anytime Exploration Services – Exploration workers, equipment, core cutting/storage + much more
JP Search – Recruitment specialists for the financial world
K-Drill – Safe, reliable, and productive surface RC drilling
Topdrill –  Drilling into the future
Join our exclusive Facebook Group for the Money Miners and request access to the Hooteroo chat group.
Subscribe to our weekly newsletter HOOTEROO HERALD
Follow Money of Mine on YouTube
Follow Money of Mine on Twitter
Follow Money of Mine on LinkedIn
Follow Money of Mine on Instagram
Timestamps:
(0:00) Preview
(0:48) Intro
(4:58) China's Economy makes Investors Nervous
(10:12) Some Eye-Catching details from BHP's Latest Update
(18:01) Allkem has a Bumper Year & Renews WA Focus
(22:06) An ASX Junior that's Cashed Up