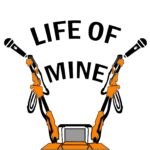 In this episode, Lacey Filipich and I talk about some moneysmarts for Miners. Lacey conducted a Financial Consultation on my personal situation and offered some great advice on minimising financial burdens and stresses. She provides some awesome tips that everyone needs to hear.
Make sure you check out Lacey's Money School website at https://www.moneyschool.org.au/ and make sure you follow Lacey and Money School on Linkedin. 
Also check out Lacey's Tedx talk on becoming financially independent at https://www.youtube.com/watch?v=XSHNDyinZSQ.
Thanks again to Tasman Safety and Training Services for their ongoing support of Life of Mine.