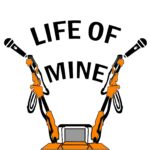 In Part 2 with Bill Beament we continue on with the Northern Star story, from the success of Paulsens all the way to the successful acquisitions and operation of Jundee and Pogo.
 
We also delve into the day to day life of a Mining Executive (it doesn't involve golf every Thursday that is for sure).
 
Thanks again to Bill for sharing his story and sparing a couple of hours to give Life of Mine its greatest interview yet.