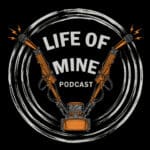 Greg Layton joins us for round 2 (previous guest on episode #62). Greg runs Chief Maker, an executive coaching service to help CEOs and Executive teams lead turnarounds and transformation. Greg also hosts "The Inner Chief" Podcast, where he interviews CEO's and MD's on what makes them tick (make sure you bloody subscribe to it).
In June 2021, Greg is releasing the Chief Maker "MiniMBA".
So, lets paint a picture. Is your company too broke and/or stingy to pay for your MBA? Do you not have a spare $50,000 sitting in your bank account to pay for your own MBA? Well then, the Chief Maker MiniMBA is right up your alley.
It is a 12 week virtual course that gives you everything an MBA has to offer and for a fraction of the cost. Instead of forking out $50,000, the Chief Maker MiniMBA is US$2,000. You will be working alongside like minded MBA goers from a multiple of industries throughout the world. It is a fantastic way to grow your network and possibly get some share tips off your classmates in the Finance sector. 
BUT WAIT…..THERE'S MORE
If you sign up through the affiliate link www.chiefmaker.com/lifeofmine, you will receive a 10% discount if you enter the promo code "lifeofmine" (10% off something that is already cheap as fuck). This code works all through the Chief Maker site so you'll get discounts of everything that Greg offers. Bargain hunting at it's best. So, go and buy a MiniMBA and within 12 weeks, guaranteed, you'll probably be a CEO.
Now sit back and enjoy this great episode with Australia's top C-Suite coach, Greg Layton.